In 2012-2013, I've worked with artist Janet Laurence to produce a series of digital media titles for use in her various exhibition projects in Australia, UK and China. Work has included videography, digital editing, soundscapes and stills production.
Titles have included 'Grace' an entry selected for exhibition in the 2012 Blake Prize for Religious Art, 'Panda' exhibited in Chengdu, China, 'Ferment' made for Janet's solo exhibition 'The Ferment' at Fine Art Society Contemporary, London, and new works 'Umwelt' and 'Dingo' created for Janet's installation project titled 'Fugitive' for the exhibition Tarrawarra International 2013, Healesville, Victoria.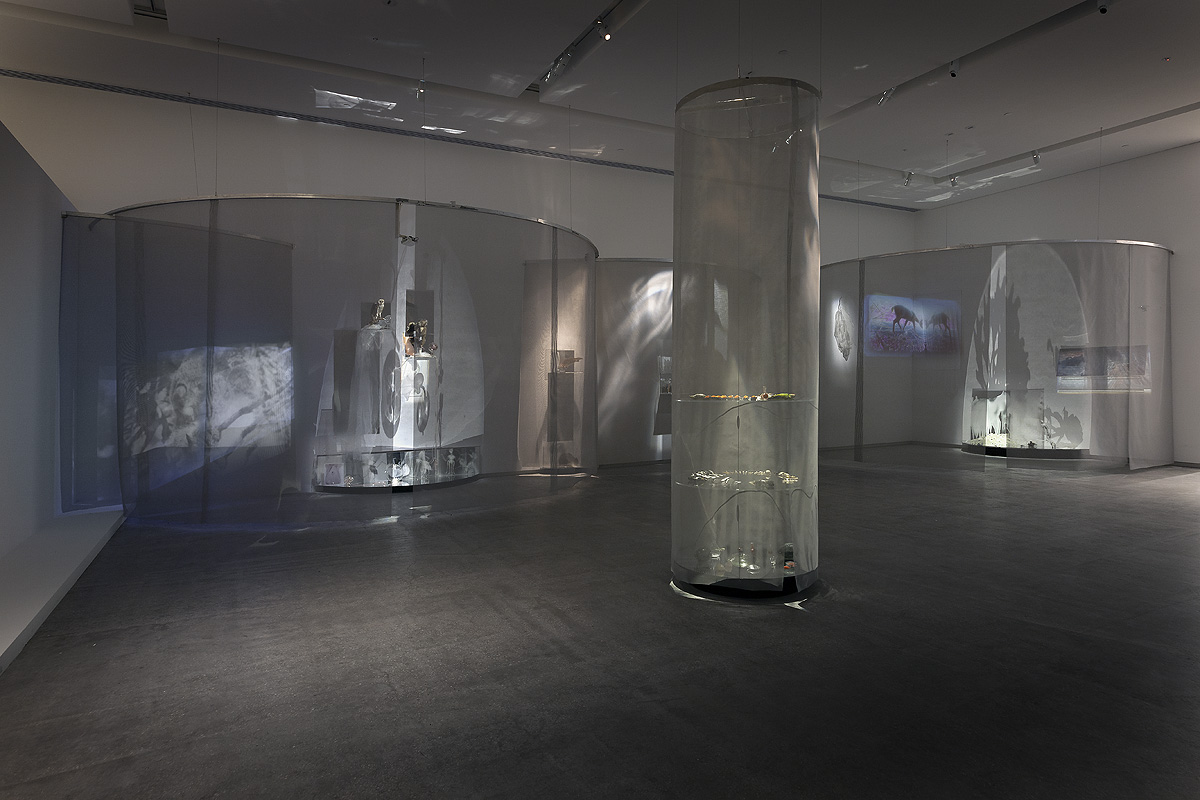 Janet Laurence
Fugitive 2013
multimedia installation with video
dimensions variable
installation view TarraWarra International 2013: Animate/Inanimate
Photo: Mark Ashkanasy
Courtesy of the artist and ARC ONE Gallery, Melbourne
© Janet Laurence
link to Janet Laurence on vimeo.
gary warner 2013
___
Services
videography
digital media editing
soundscapes
stills
installation assistance
Contract Period
June 2012 – ongoing 2013