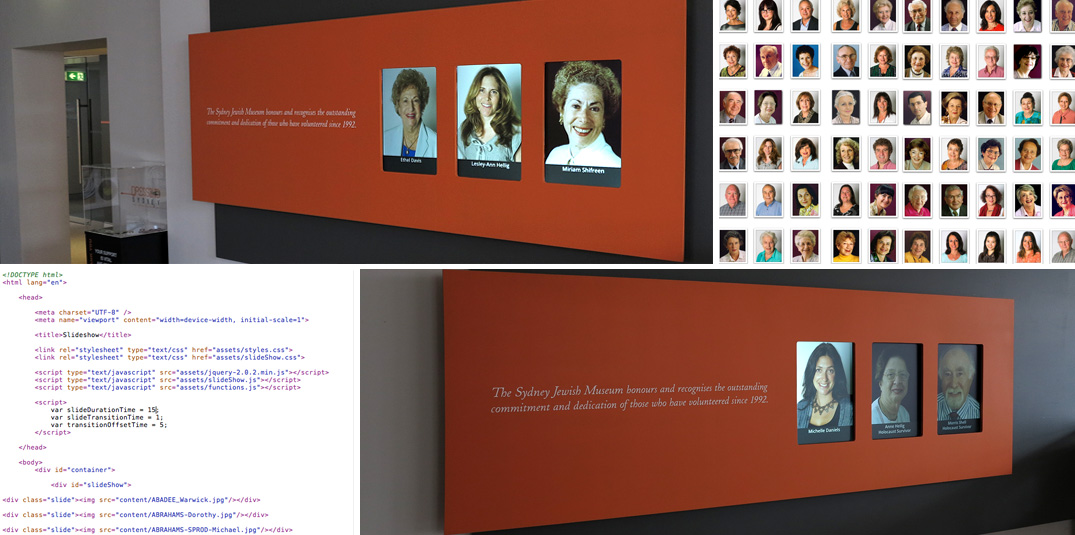 volunteers wall, sydney jewish museum 2013
The Sydney Jewish Museum asked me to assist them in development of design and media production for a permanent installation acknowledging the invaluable work provided to the museum by their many volunteers. Museum staff wanted to show a photographic portrait of each of the approximately 400 volunteers.
I recommended a grouping of three screens, each displaying a simple slowly changing sequence of portaits, to create a sense of the community of volunteers.
Working with longtime collaborator Robert St Clair, we developed a coded presentation that allows for future addition of new photos.
Built-form design by Jisuk Han, X Squared Design; installation by Phil Sticklen, Bespoke House.